Recognised as one of the founders of Australia's craft gin and whiskey movements, former lawyer turned Master Distiller Cameron Syme set up Great Southern Distilling Company in 2004. Prior to this he was researching, volunteering and honing his knowledge of the production of craft spirits, pursuing a long held dream of starting his own distillery.
Since establishing the company, Cameron has led his distilleries and team to having won over 140 medals and trophies, and has been named Distillery Manager of the Year by Icons of World Whisky. Under his lead the company has also been awarded Western Australian Business of the Year at the Telstra Business Awards in 2017 and previously in 2015 Western Australian Regional Business of the Year.
Garry Zacher
Chief executive officer
Garry has held executive roles across a wide range of industries, including gold mining, iron ore mining, fast moving consumer goods, construction and shipbuilding. He holds degrees in Economics, Finance and eCommerce, and previously had senior international regional supply chain roles at Fonterra. As CEO, Garry oversees a number of departments, in particular production, logistics and wholesale.
Favourite part of the job? Working in an energetic, growing family-owned company with excellent brands and passionate people, with operations based in regional southern WA where I grew up.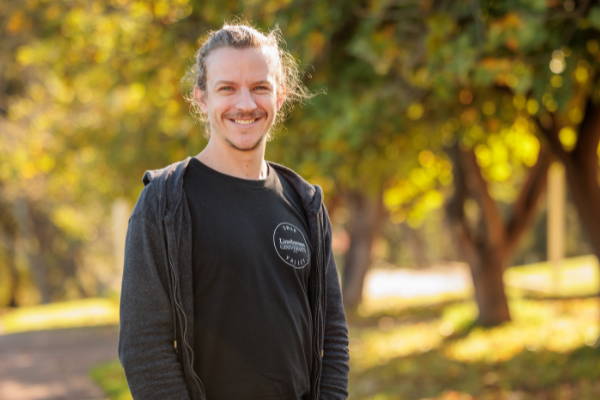 KIM LOCKYER
SWAN VALLEY Venue Manager
Kim has been involved in managing local and regional Western Australian restaurants and bars for the past 15 years. Championing craft spirits has always been forefront in his venues, and is excited in the journey of leading the team in what is a beautiful venue.
Favourite part of the job? Working alongside passionate hospitality workers and fostering great work environments where everyone has the same aim - to treat our guests as VIP!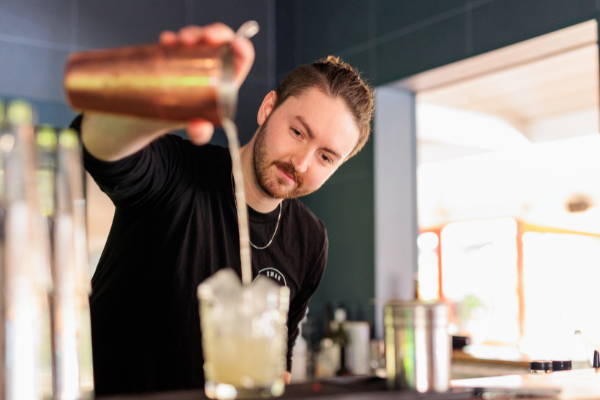 SEAN WALKER
SWAN VALLEY BAR MANAGER
Sean joins us from Coogee Common in Fremantle and before that TWR at Crown Resorts Perth. As a career bartender he has spent 7 years developing a fascination with flavour and the history of cocktails which he draws on to create our Giniversity and Limeburners cocktails.
Favourite part of the job?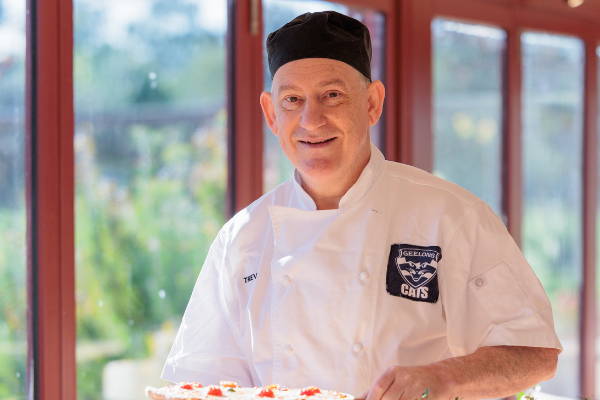 TREVOR MCGILL
SWAN VALLEY HEAD CHEF
Trevor has 30 years experience in hospitality and has worked across a range of businesses from five star dining environments to club and pub dining along with working on remote sites across Australia. Most recently he was the Head Chef at Murin Murin in WA and Head Chef at Swan Yacht Club in Fremantle.

Favourite part of the job? Working with a great team and delivering a strong food experience and service that we become renown for.
MARGARET RIVER CELLAR DOOR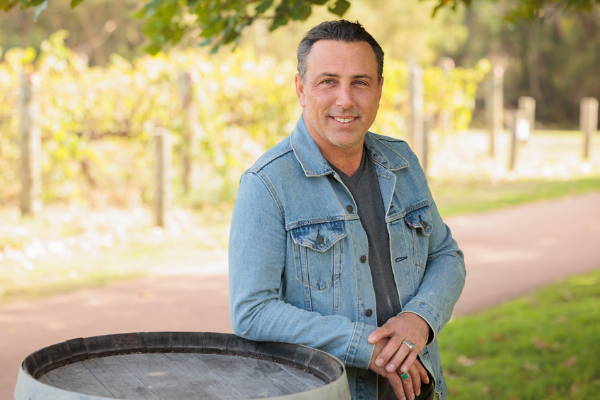 BEN TASSONE
MARGARET RIVER Venue Manager
Ben has spent over 25 years in the hospitality industry, running bars and restaurants all around the world. He has been the Venue Manager at Margaret River Distilling Co since it opened its doors in 2016, and in 2021 won the prestigious global award Visitor Attraction Manager of the Year from the Icons of Gin.
Favourite part of the job? Making people happy!
DAMON MCMILLEN
MARGARET RIVER assistant venue manager
Damon has worked in the hospitality industry for 20 years. He was the General Manager at the Margaret River Tavern for 8 years, before joining our team at the Margaret River Distilling Co.
Favourite part of the job? I love the wonderful products we make! I enjoy being able to spend time with the customers and educate them about our spirits and how to drink them.
DONNA GREEN
MARGARET RIVER cellar door supervisor
Donna started at MRDC in 2016, and is an essential member of the cellar door team. With a wealth of hospitality experience, Donna splits her time between a wide variety of tasks. Donna is also the master chef behind our popular Barrel Aged Sriracha sauce.
Favourite part of the job? I enjoy the variation in my work, and the opportunity to be given new projects (such as the Sriracha).
JAYDE LAMPARD
ALBANY cellar door supervisor
Jayde started working for Great Southern Distilling Co in 2018 as a Christmas casual. Six months later she started in the full-time position as Cellar Door Supervisor, and jumped at the opportunity with no hesitation. She is also grateful to work for a company that understands her family commitments.
Favourite part of the job? I have a real passion for customer service and love being in a workplace where I can deliver an exceptional experience to all customers every day.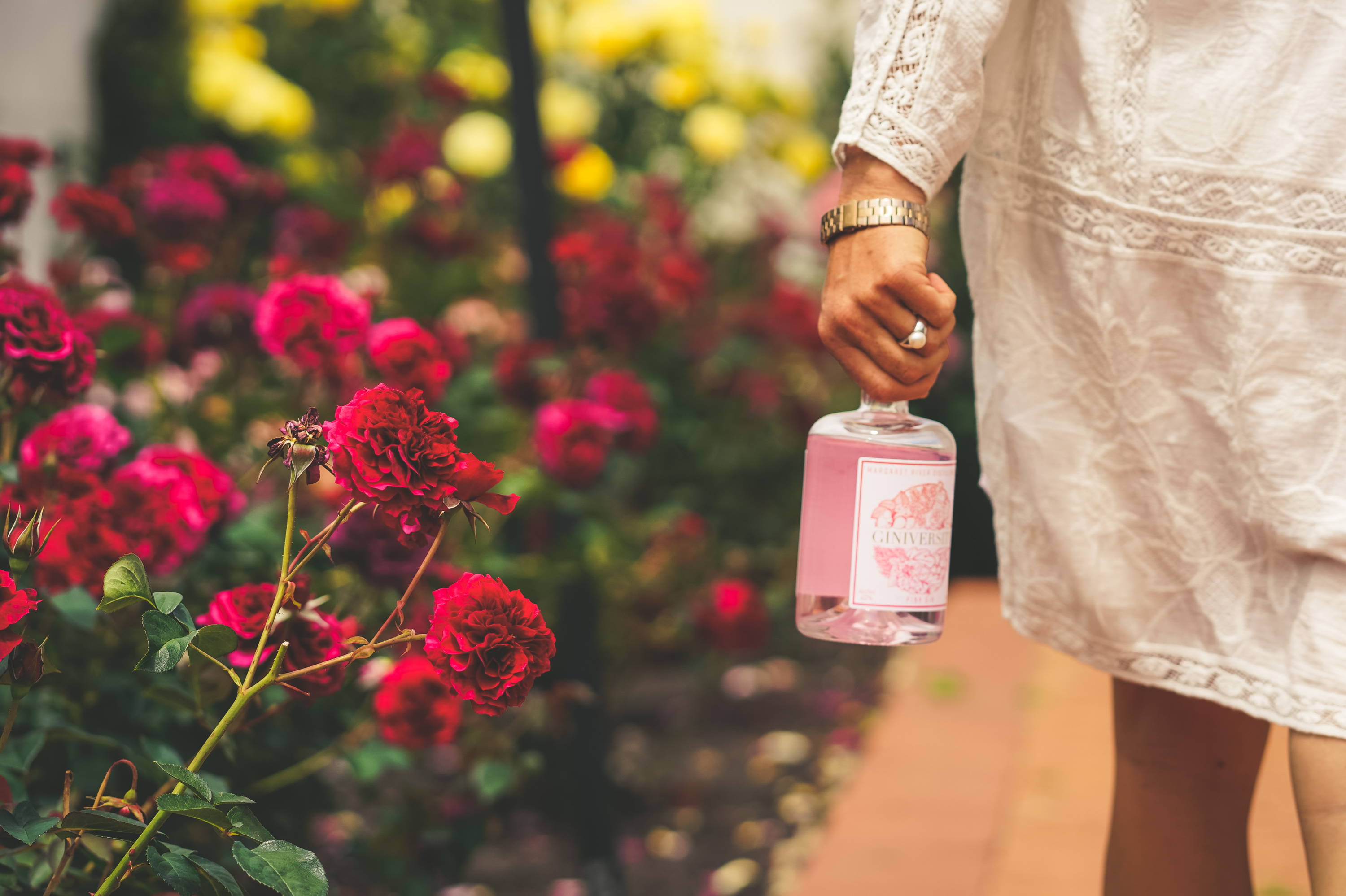 LAUREN HERCUS
ALBANY CELLAR DOOR SUPERVISOR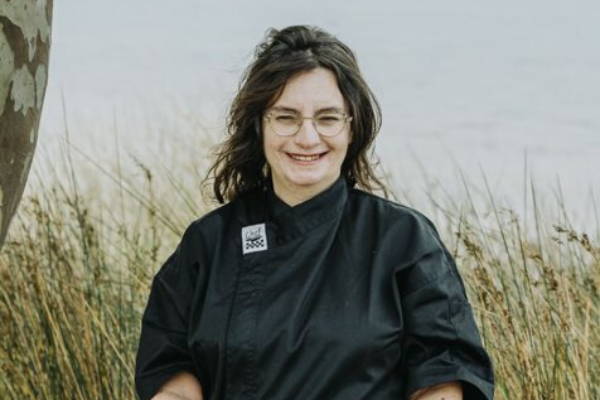 MAX CASEY
DISTILLER / BREWER
Max began his career in civil engineering, before switching to working at a brewery and rapidly discovering his passion lies in distilling. He has now worked as a distiller for 6 years.
Favourite part of the job? My favourite part of the job so far would definitely have to be unlocking and opening up the barrel warehouse first thing in the morning! The smells of rich oak and aromas of whisky after being bottled up overnight is absolutely divine.
John wallis
DISTILLER / BREWER
John started his career in hospitality, and when he started working at the Albany cellar door he became very interested in the process behind making great whisky. This set him off on his journey to becoming a distiller.
Favourite part of the job? I love the challenges and constantly learning about new innovations in the field, as it keeps the work exciting.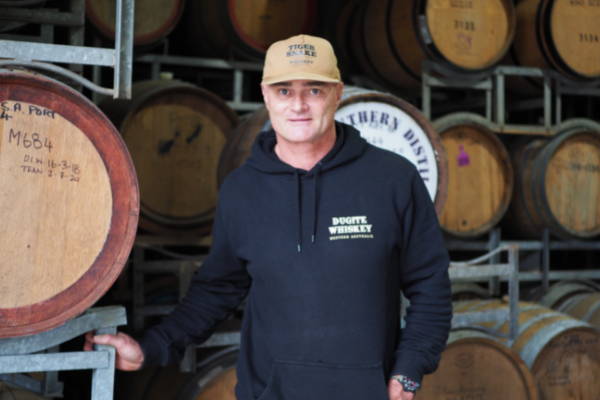 MICHAEL ABRAHAMS
DISTILLER / BREWER
Mike came to Albany 14 years ago whilst working for theFederal Government and never left. The allure of the pristine air, vibrant food, beverage culture and stunning coastline made the decision to stay easy. When the opportunityarose to follow his passion for Whisky making he joined the Limeburners teamearly this year.


Favourite part of the job? The smell of the steam coming offthe barrels prior to filling is amazing. Bourbon, Sherry or Port and charredoak filling the air and totally overwhelming the senses, truly intoxicating.
joshua forster
management accountant
Joshua graduated from Murdoch University in 2014 with a Bachelor of Commerce, majoring in Accounting and Finance. He was then employed as a Company Accountant from 2015 through to 2019 for Bergmans Auto Group, where he gained extensive experience in all areas of financial and management accounting. In 2016 Josh commenced the Chartered Accountants program, and in 2019 was fortunate enough to have his graduation at New Zealand House in London, overlooking Trafalgar Square. Upon returning to Australia in late 2019, Josh started his current role as Management Accountant for the Great Southern Distilling Company, which has proven to be very challenging and fulfilling role.
Favourite part of the job? I get to work in a unique industry in the most beautiful part of Western Australia.
christine kittow
EXECUTIVE MANAGER - ADMIN & COMPLIANCE
Chris has over 20 years' experience in administrative roles in various industries including legal, hospitality and manufacturing. Her knowledge of the business and efficiency in all areas mean that Chris is an integral part of keeping the ship running smoothly.
Favourite part of the job? It's a great job, and I especially like the team!
GENYA SHEPHARD
aCCOUNTS CLERK
Genya has over 25 years experience in finance, administration and customer service. She has worked in several local governments in various roles and is excited to be utilising her skills and knowledge at the company.
Favourite part? Being in a busy and friendly workplace makes the days enjoyable.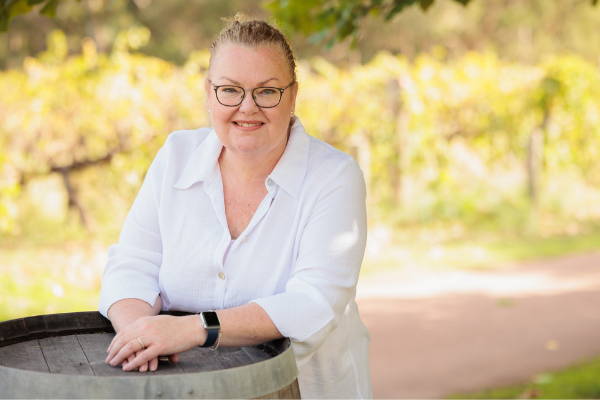 TONI CARLINO

SENIOR MARKETER
Toni brings with her over 20 years' experience in the wine industry working in roles in sales and marketing in Perth, Sydney and Melbourne where she worked on brands from around Australian including Margaret River, Great Southern, Perth Hills and Swan Valley. For the last couple of years she has been a Marketing Manager in the Swan Valley where she has embraced the history, culture and experiences the valley has to offer.

Favourite part of the job? Marketing Gin and Whisky has many similarities to premium wines. I love engaging consumers to enjoy our delicious Whiskey, Gin and food experiences and working across the Swan Valley, Margaret River and Albany venues.
genevieve page
marketing coordinator
Genevieve is a new resident to Albany and has 14 years experience working in various creative, marketing, management and customer service roles. She graduated from Edith Cowan University in 2017 with a Bachelor of Business with a Major in Marketing and a Bachelor of Arts. Throughout the last decade she has lived and worked as a Marketing Assistant in London, studied at Central Saint Martins and been awarded grants to intern in Guangzhou, China.

Favourite part of the job? I really enjoy the creative yet dynamic nature of the role and working at one of the most picturesque locations on Frenchman Bay in Albany.
paul burke
sales representative
Paul has a wealth of experience from over 22 years working across the liquor industry. Ranging from working in 'supplier land' to wholesaling has given him insight to every part of the sales process.
Favourite part of the job? I am proud to sell high end craft spirits to the market and enjoy the Retail and Customer positive feedback.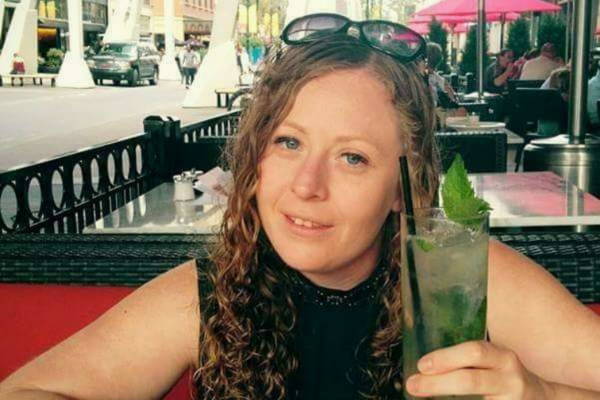 ashlee dower
sales representative
Ashlee has spent the majority of her professional career managing licensed venues throughout Australia and across the globe in Canada and the USA. She has a passion for outstanding service and great local craft produce.
Favourite part of the job? I love being immersed in the WA hospitality scene, it's really got an amazing energy and Australia is embracing their local products & suppliers more than ever since Covid-19.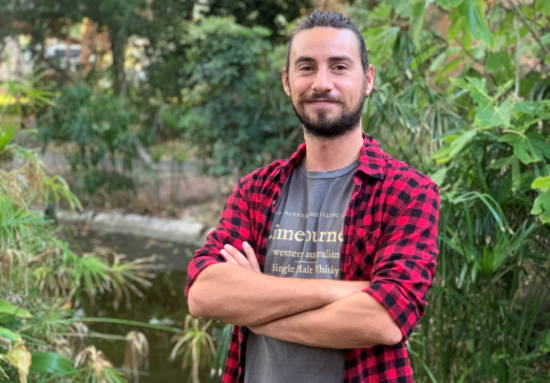 MATTEO GAIETTA
sales representative
Matteo began working in the Cellar Door at Margaret River Distillery in 2019, and has spent majority of his career in hospitality. He worked for Campari and Jack Daniel's in Italy then moved to New Zealand and onto Australia to improve his skills and industry knowledge. After two years in the company he moved and settled in Perth, where he is now representing the brand.
Favourite part of the job? I enjoy talking all things premium spirits, explaining how are they made and how to best enjoy them.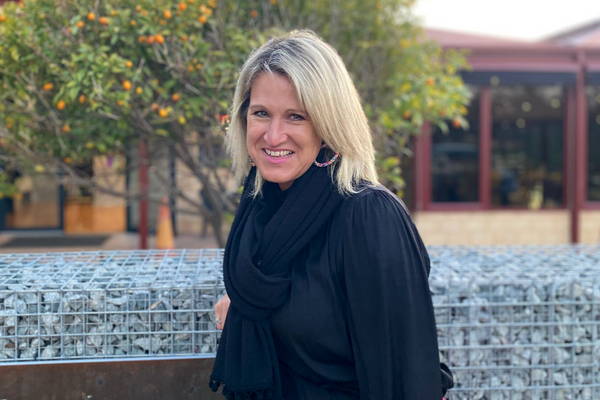 BRONWYN POLLOCK
sales representative
Bronwyn spent 12 years in retail pharmacy before heading to Europe and working as an Au-Pair for four years. Upon arriving back in Perth she took the reigns managing her parents micro-brewery and restaurant in the Swan Valley for 14 years, she then worked for a local winery before jumping at this exciting Sales Representative opportunity.
Favourite part of the job? I'm proud to be working for a company that supports local farming communities and uses WA sourced grains and botanicals.