Cameron Syme
FOUNDER & head distiller
Recognised as one of the founders of Australia's craft gin and whiskey movements, former lawyer turned Head Distiller, Cameron Syme set up Great Southern Distilling Company in 2004. Prior to this he was researching, volunteering and honing his knowledge of the production of craft spirits, pursuing a long held dream of starting his own distillery.
Since establishing the company, Cameron has led his distilleries and team to having won over 140 medals and trophies, and has been named Distillery Manager of the Year by Icons of World Whisky. Under his lead the company has also been awarded Western Australian Business of the Year at the Telstra Business Awards in 2017 and previously in 2015 Western Australian Regional Business of the Year.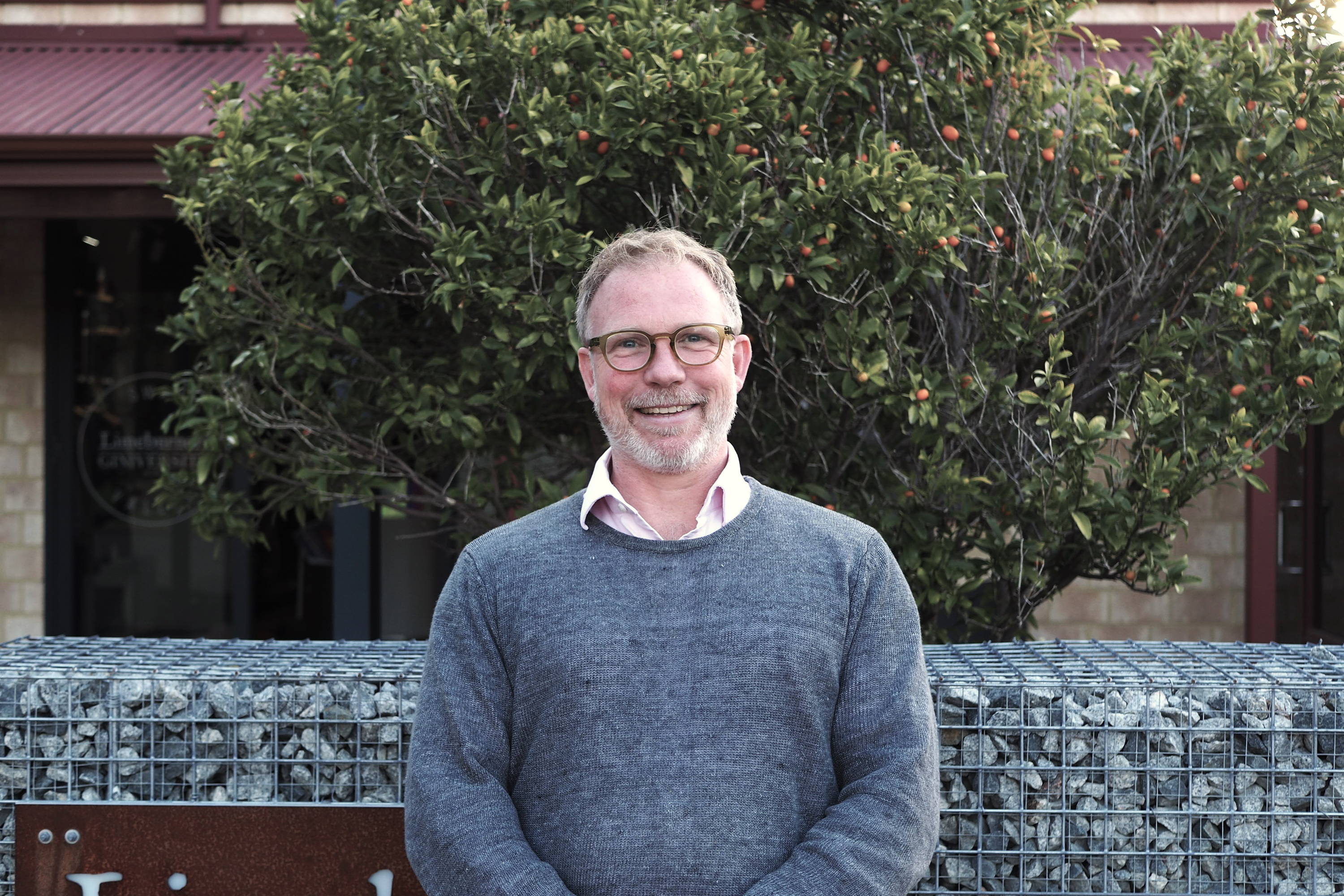 SEAN POOLE
General Manager

Sean is an accomplished leadership specialist whose diverse management career spans China, Africa, UK and Australia and covers education, mineral exploration and FMCG companies. Beneficially for us, he has launched spirits brands, an online wine store, retail wine shops and managed spirits companies. He prides himself on building the commercial acumen of multidisciplinary teams and developing the talent behind the brands. Nurturing unified, creative workplaces builds resilient businesses, enhancing innovation and service.
Sean returned from the UK in 2021 to set up an innovative drinks company in Perth, for which good science was the key driver. That WA can produce world class products and export these to the world is self-evident to him. He believes the Great Southern Distilling Co is a much-respected brand with a portfolio of first-rate products and is privileged to play his part in a family-owned business.
Favourite part of the job? Working hands-on with our centres of excellence, getting stuff done.
Garry Zacher
EXECUTIVE DIRECTOR
Garry has held executive roles across a wide range of industries, including gold mining, iron ore mining, fast moving consumer goods, construction and shipbuilding. He holds degrees in Economics, Finance and eCommerce, and previously had senior international regional supply chain roles at Fonterra. As CEO, Garry oversees a number of departments, in particular production, logistics and wholesale.
Favourite part of the job? Working in an energetic, growing family-owned company with excellent brands and passionate people, with operations based in regional southern WA where I grew up.
DAMON MCMILLEN
MARGARET RIVER venue manager
Damon has worked in the hospitality industry for 20 years. He was the General Manager at the Margaret River Tavern for 8 years, before joining our team at the Margaret River Distilling Co.
Favourite part of the job? I love the wonderful products we make! I enjoy being able to spend time with the customers and educate them about our spirits and how to drink them.
DONNA GREEN
MARGARET RIVER cHEF
Donna started at MRDC in 2015, and is an essential member of the cellar door team. With a wealth of hospitality experience, Donna splits her time between a wide variety of tasks. Donna is also the master chef behind our popular Barrel Aged Sriracha sauce.
Favourite part of the job? I enjoy the variation in my work, and the opportunity to be given new projects (such as the Sriracha).
MARK CILLI
ALBANY VENUE MANAGER
Mark has 22 years experience working in the hospitality industry, where he began as a security manager at large late night venues before moving into hospitality venue management running several hospitality venues all over WA. He took a short break to run his own cafe before then moving to Albany in 2021.
Favourite part of the job? I love the interaction with our customers, especially with people that have no previous experience with us or our whisky. I really enjoy telling people our story.
JAYDE LAMPARD
ALBANY VENUE supervisor
Jayde started working for Great Southern Distilling Co in 2018 as a Christmas casual. Six months later she started in the full-time position as Cellar Door Supervisor, and jumped at the opportunity with no hesitation. She is also grateful to work for a company that understands her family commitments.
Favourite part of the job? I have a real passion for customer service and love being in a workplace where I can deliver an exceptional experience to all customers every day.

LAUREN HERCUS
ALBANY VENUE supervisor
Lauren came to Australia from Scotland in 2017 and never left. Her background was in hospitality back home, having left school and moving to The Isle Of Arran to work at a holiday resort. This is where her passion for whisky first started. Lauren started working at Limeburners in 2019 as a casual and then progressed to supervisor.


Favourite part of the job? I love taking guests on tours through the distillery and showing them where the magic happens - from little things, big things grow!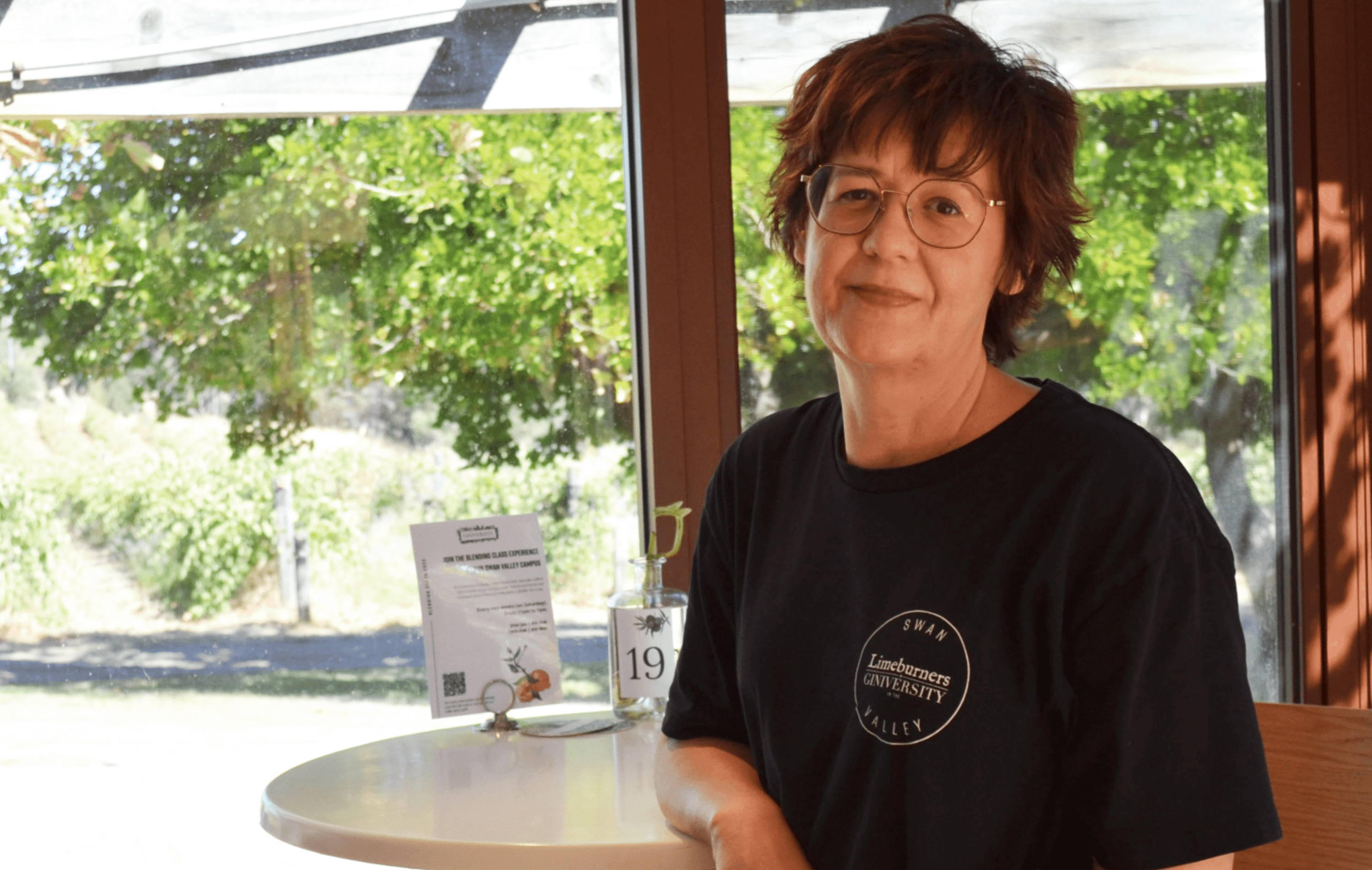 Jo Lowe
SWAN VALLEY Weddings & Functions
A lover of gin, good food, celebrations and an enthusiastic collector of both gin and cookbooks.

Jo is originally from the UK with a background in event management/supervision and training having worked for among others: Swan Brewery, Hyatt Regency Perth, Robert Duval Foods, Riverbank Winery and Caversham House.
As our history buff, she loves sharing the stories and lore of gin and whisky production over the years.
Favourite part of the job? making people feel welcome and creating a special occasion - whether that is a simple midweek tasting or a joyous full-on Wedding celebration.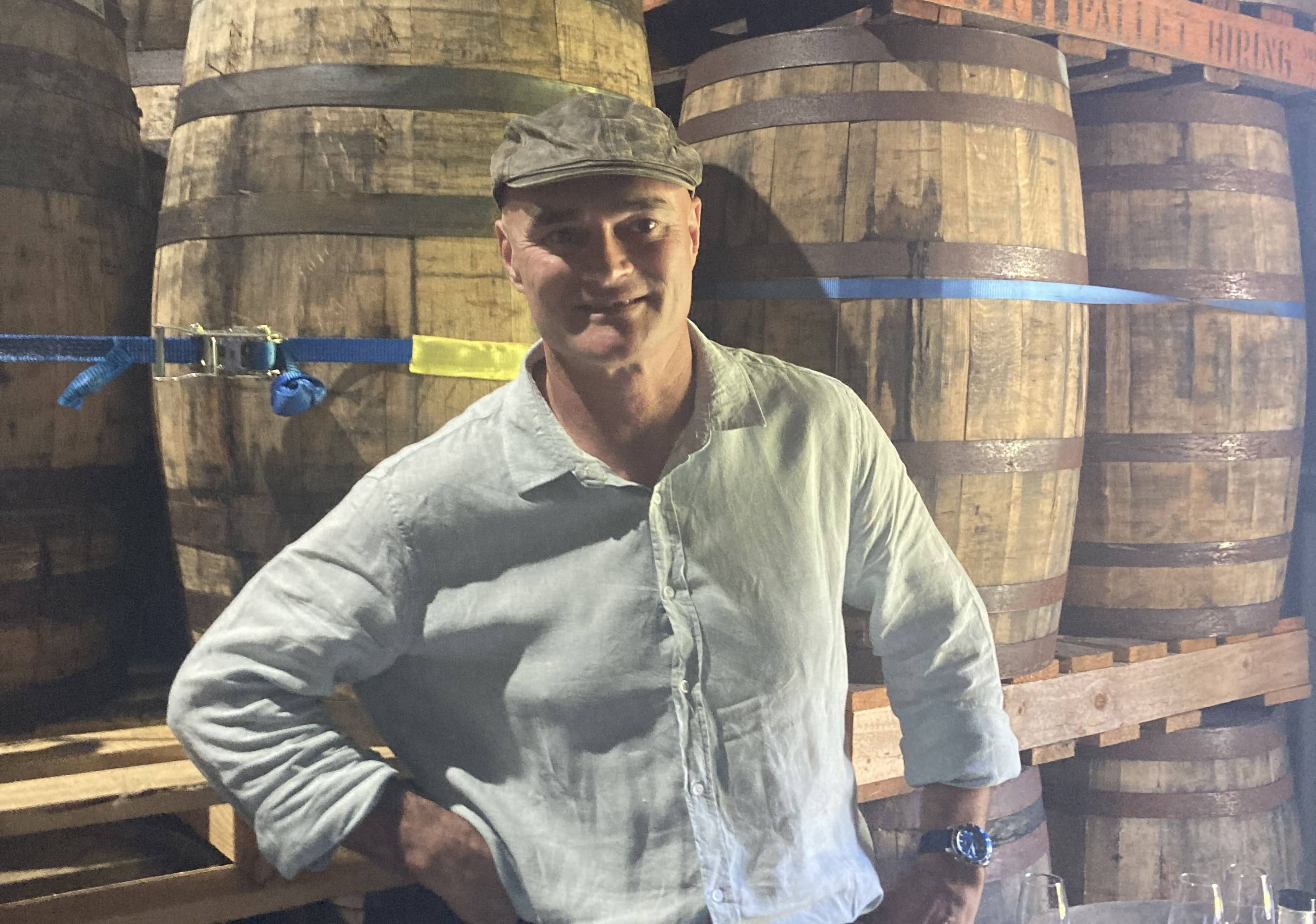 MICHAEL ABRAHAMS
DISTILLER / BREWER
Mike came to Albany 15 years ago whilst working for the Federal Government and never left. The allure of the pristine air, vibrant food, beverage culture and stunning coastline made the decision to stay easy. When the opportunity arose to follow his passion for whisky making he joined the Limeburners team in 2022.


Favourite part of the job? Being able to contribute to producing a world class product on the beautiful South Coast of Western Australia is a special privilege. Developing new skills in brewing and distilling and making whisky, from grain to glass, is a rewarding experience.
John wallis
DISTILLER / BREWER
John started his career in hospitality, and when he started working at the Albany cellar door he became very interested in the process behind making great whisky. This set him off on his journey to becoming a distiller.
Favourite part of the job? I love the challenges and constantly learning about new innovations in the field, as it keeps the work exciting.
christine kittow
EXECUTIVE MANAGER - ADMIN & COMPLIANCE
Chris has over 20 years' experience in administrative roles in various industries including legal, hospitality and manufacturing. Her knowledge of the business and efficiency in all areas mean that Chris is an integral part of keeping the ship running smoothly.
Favourite part of the job? It's a great job, and I especially like the team!
joshua forster
management accountant
Joshua graduated from Murdoch University in 2014 with a Bachelor of Commerce, majoring in Accounting and Finance. He was then employed as a Company Accountant from 2015 through to 2019 for Bergmans Auto Group, where he gained extensive experience in all areas of financial and management accounting. In 2016 Josh commenced the Chartered Accountants program, and in 2019 was fortunate enough to have his graduation at New Zealand House in London, overlooking Trafalgar Square. Upon returning to Australia in late 2019, Josh started his current role as Management Accountant for the Great Southern Distilling Company, which has proven to be very challenging and fulfilling role.
Favourite part of the job? I get to work in a unique industry in the most beautiful part of Western Australia.
GENYA SHEPHARD
aCCOUNTS CLERK
Genya has over 25 years experience in finance, administration and customer service. She has worked in several local governments in various roles and is excited to be utilising her skills and knowledge at the company.
Favourite part? Being in a busy and friendly workplace makes the days enjoyable.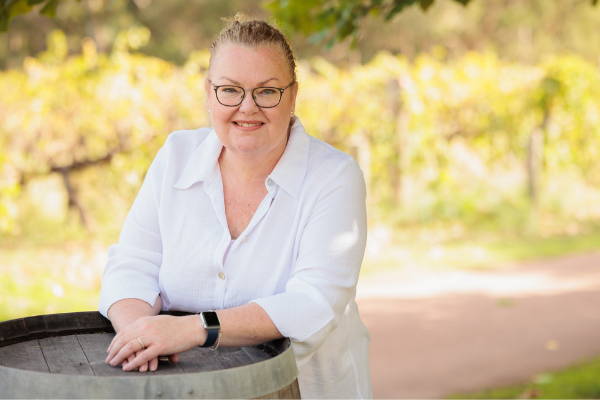 TONI CARLINO

SENIOR MARKETER
Toni brings with her over 20 years' experience in the wine industry working in roles in sales and marketing in Perth, Sydney and Melbourne where she worked on brands from around Australian including Margaret River, Great Southern, Perth Hills and Swan Valley. For the last couple of years she has been a Marketing Manager in the Swan Valley where she has embraced the history, culture and experiences the valley has to offer.

Favourite part of the job? Marketing Gin and Whisky has many similarities to premium wines. I love engaging consumers to enjoy our delicious Whiskey, Gin and food experiences and working across the Swan Valley, Margaret River and Albany venues.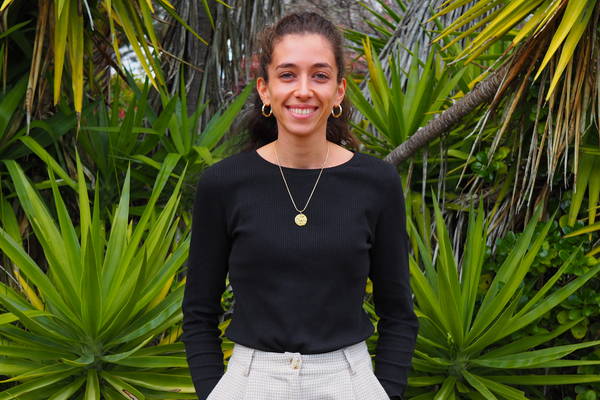 LAURANE CHALAYER
marketing coordinator
Laurane is from Lyon in France, where she worked for Marie Claire magazine for many years, before graduating with a Bachelor and Master's Degree in Marketing and Sales specialising in Luxury Brands and Products and Strategic Management. From there she spent four years in New Zealand and Australia where she then worked as Marketing Coordinator at the Community Resource Centre in Beacon where she was involved in the development and marketing of training, workshops and events.
Favourite part of the job? Learning new things and being busy in a friendly and positive environment. I enjoy being part of a company who grow, support and produce locally.
paul burke
WA STATE SALES MANAGER
Paul has a wealth of experience from over 22 years working across the liquor industry. Ranging from working in 'supplier land' to wholesaling has given him insight to every part of the sales process.
Favourite part of the job? I am proud to sell high end craft spirits to the market and enjoy the Retail and Customer positive feedback.