Congratulations on your engagement and
thank you for considering Limeburners & Giniversity in Margaret River or the Swan Valley
to host your special day.
Are you dreaming of a wedding amongst the Peppermint trees in the heart of Margaret River pristine bushland. Or would you prefer to celebrate your love closer to the city surrounded by expansive lawns, vineyards and natural bushland in the Swan Valley.
We acquired this beautiful property in late 2022 and renovated it into a contemporary haven for Giniversity Gin and Limeburners Whisky in the Swan Valley and now offer a range of beautiful solutions for your wedding needs.
Our team welcome the opportunity to discuss your wedding ideas with you.
We look forward to celebrating love with you.
Limeburners & Giniversity team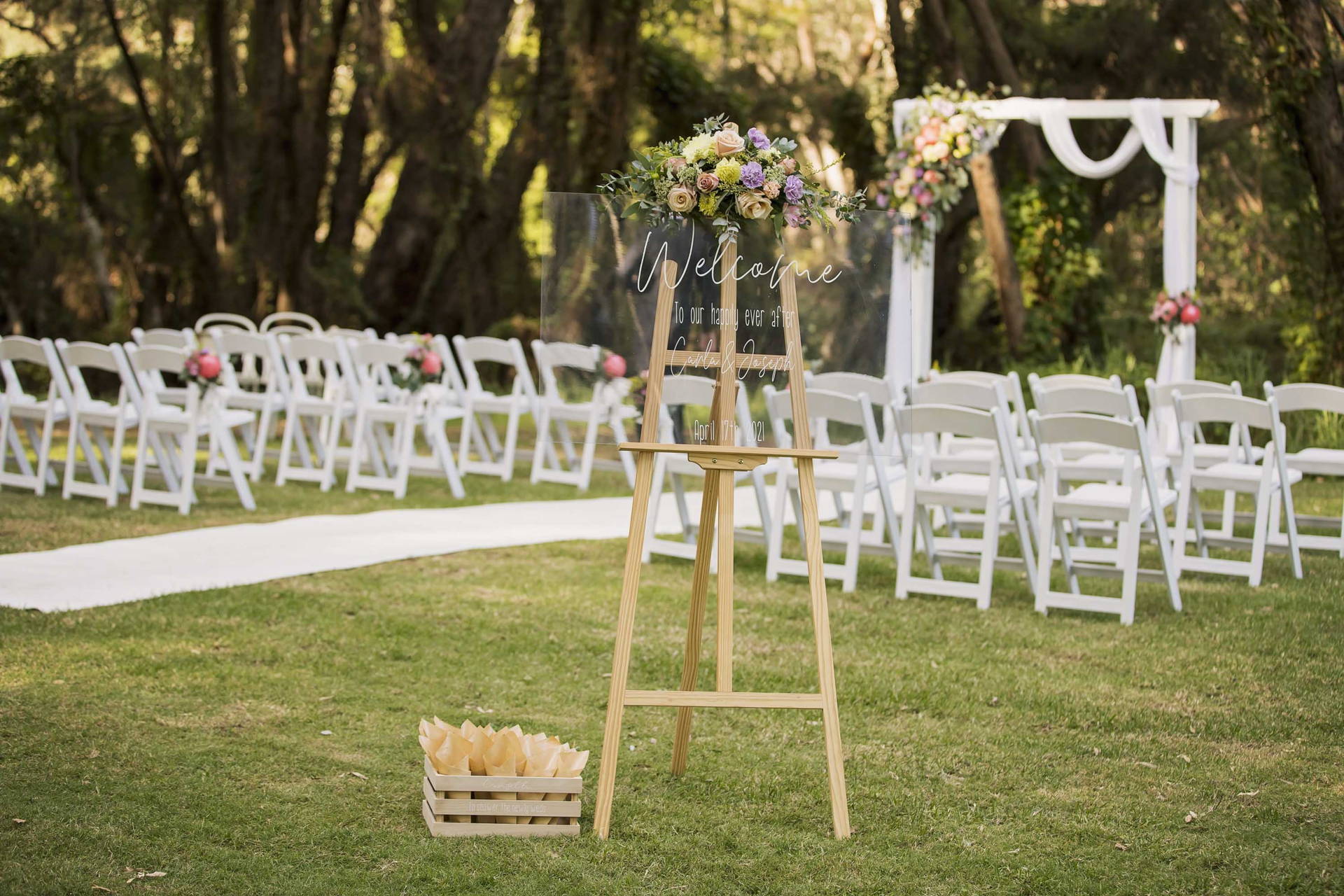 Limeburners & Giniversity
Situated on 11 picturesque acres of gardens, bushland, fully renovated venue and vineyards, we have the ideal location as the backdrop to your stunning day.
Limeburners & Giniversity in the Valley is 30 minutes from the Perth CBD, a quick and easy trip with the new highway systems.
We opened in the Swan Valley in June 2022 following the success of our cellar door venues in Margaret River and Albany. We now offer a variety of ceremony settings and three different locations within the estate for your reception.
Visit the venue on Thursday, January 18, 2024, from 4:00 pm to 9:00 pm as part of the Swan Valley Wedding Expo for the summer edition. Jo and the rest of the team will be available to answer all your questions. For further details, please visit the following link: Swan Valley Twilight.
Limeburners & Giniversity and Riverglen Chalets
Surrounded by towering forest and only minutes from Margaret River, Riverglen Chalets and Margaret River Distilling Co were established amongst the native Peppermint trees. It is a beautiful environment that includes accommodations, ceremony and reception locations all on a secluded estate which will leave your guests talking about your wedding for years to come.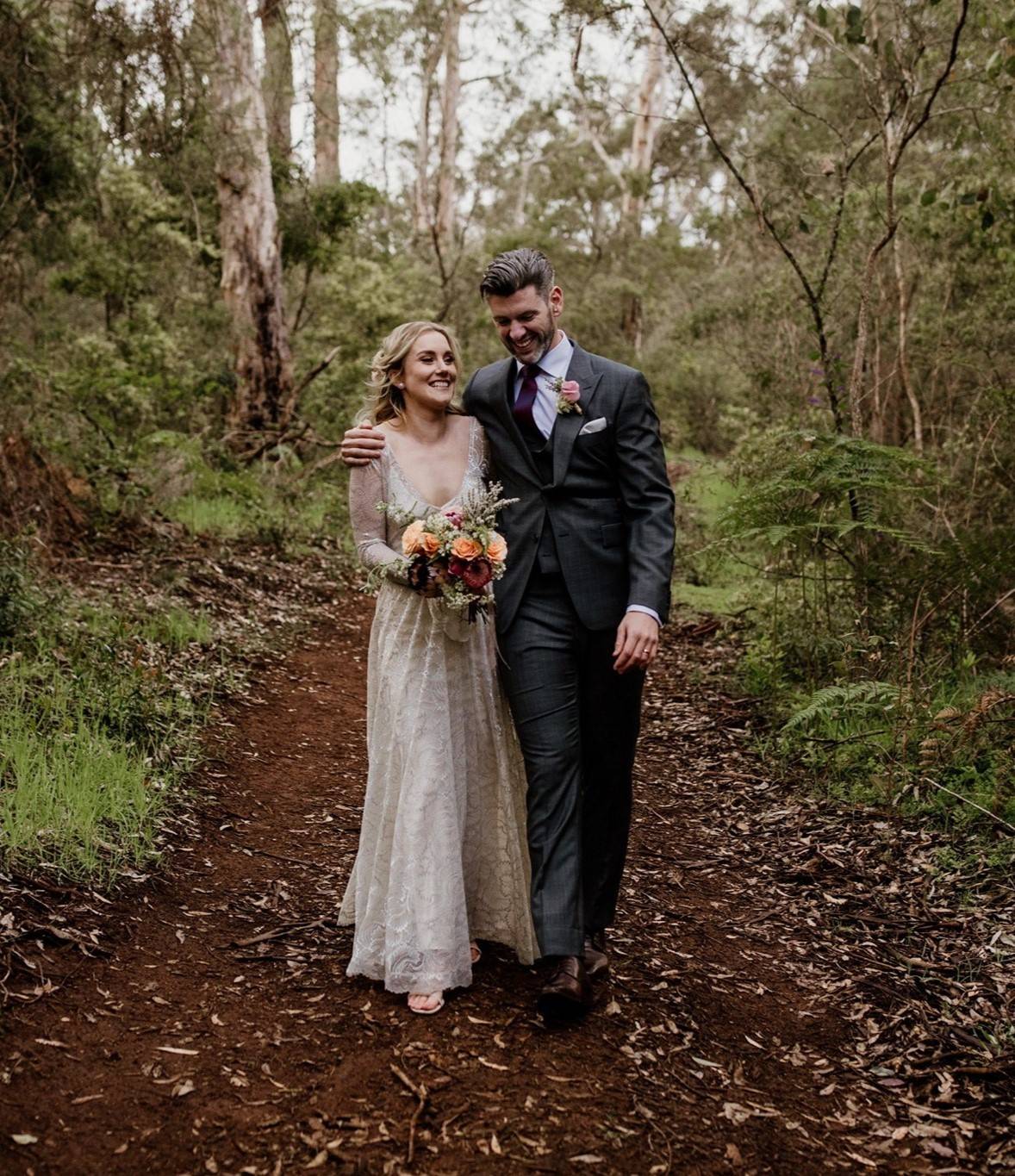 YOUR WEDDING JOURNEY WITH US
Celebrating your wedding with us takes a few simple steps.
Arrange a viewing and meet with
our wedding teams.
Once your date is selected complete a booking form and arrange payment of your deposit within seven days.
Lock in your suppliers - ask for our preferred supplier list for recommendations.
3 - 6 months prior meet with our team to select your food
and beverage packages.
4 weeks prior - confirm numbers and final run sheet.

Provide any changes to number of guests at least 7 days prior.
Within 7 days number of guests can increase but not decrease.
We invite you to arrange a rehearsal in the final days before your wedding. Discuss a suitable time with your wedding coordinator.
Relax and enjoy your special day - leave the rest to us!
PREPARE FOR YOUR BIG DAY.
Complete the form below and we will send you a copy of our Wedding Booklet. If you'd prefer to call, contact our Wedding Co-ordinator at the Swan Valley: 08 9296 6190 (from Wednesday to Sunday) or Margaret River: 08 9757 9351.
WE LOOK FORWARD TO sharing THIS BEAUTIFUL DAY with you.
08 9296 6190
weddings@distillery.com.au
45 Hyem Road, Herne Hill WA 6056


08 9757 9351
weddings@distillery.com.au
Maxwell Street (off Carters Road), Margaret River, Western Australia 6285