Limeburners and Our Own Special Peat!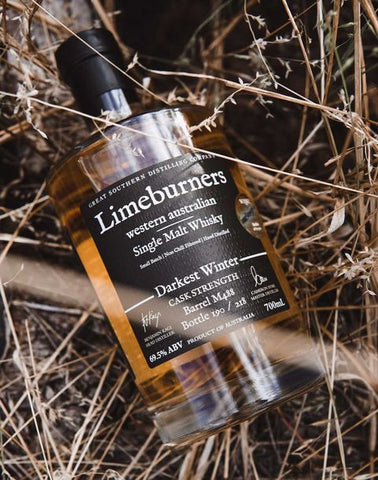 Peat, a unique accumulation of partially decomposed vegetation or organic matter found in specific geographical locations, is a precious resource in Australia. We are fortunate to have local access to this rare commodity, near the depths of the Valley of the Giants in Walpole.

Crafted using the second and third layers of peat, Limeburners Single Malt Heavy Peat and Darkest Winter are two well-known expressions in the world of peated Whisky.

To create Limeburners Single Malt Heavy Peat Cask Strength, the distillers have been using the intermediate depth of the peat and matured it in ex-bourbon American oak barrels. The resulting aromas of salted caramel fudge and roasted hazelnut, make it captivating, introducing a delightful sensory adventure. Enjoy a velvety, smooth finish that lingers luxuriously, with gentle smoke and lingering sweetness, leaving a lasting impression. The result of this expression is a world-class Australian Whisky. It not only secured a world title but also earned the title of Champion Australian Whisky for two consecutive years.

In contrast, the Great Southern barley for Limeburners Single Malt Darkest Winter Cask Strength premium has been smoked with the deepest and thickest Peat. Darkest Winter is renowned for its distinctive flavor profile, richness, and complexity. Having matured in ex-bourbon American oak barrels emanates fragrances of toasted maple and freshly cut straw. On the palate, it unveils a velvety sweetness along with delicate hints of crushed almond. As the tasting experience unfolds, a comforting smokiness gradually emerges, enveloping the senses and providing a warming sensation.
To compare our three peated whiskies for yourself visit one of our three cellar doors - Albany, Margaret River or Swan Valley.
---